This blog was written by Meghan Wankel, the Program Coordinator at Pre-Arrival Supports and Services (PASS).
Source: http://nextstopcanada.ca/pre-arrival-guidance-nurses
CARE Centre's Pre-Arrival Supports and Services (PASS) Program, funded by Immigration, Refugees and Citizenship Canada, serves internationally educated nurses (IENs) who are planning to immigrate to Canada. To help IENs achieve their goals of registration and meaningful employment in Canada, PASS not only provides guidance and encouragement but ensures that IENs are well-informed about the credentialing assessment process, the Canadian healthcare system, as well as the wide variety of available educational and employment opportunities. Since program inception in 2016, over 700 nurses have accessed services and supports through PASS, with destinations across Canada.
In partnership with the Canadian Nurses Association (CNA), PASS provides IENs with opportunities to connect with expert nurses based upon shared clinical backgrounds and provincial destinations. Experienced Canadian mentors help IENs increase their understanding of Canadian practice settings and provide access to vital networking opportunities. Mentors provide IEN mentees with spoken, interactive guidance that cannot be found in textbooks. For one IEN mentee from the Philippines named Dawn, accessing mentorship through PASS had a tremendous impact on her professional life. Dawn was connected with mentor Diane, a passionate and experienced Ontario-based nurse who helped create and design the CNA-PASS Mentorship Program. Diane provided Dawn with insight into her specialized areas of interest, counseled her throughout the registration process and helped her find avenues for skill enhancement and employment. After landing in Ontario, Dawn continued to receive supports through CARE Centre for IENs and achieved her licensure as a Registered Nurse. After attaining her first nursing position, Dawn informed both Diane and PASS, "I have great news! I have accepted a job offer at a hospital! Thank you so much for all the support since day one and up until the job search. I really appreciate it all."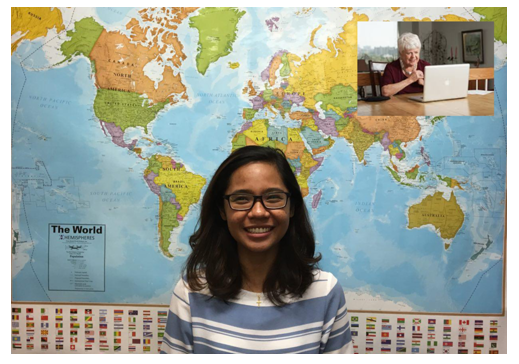 The successful registration and integration of IENs like Dawn provides immense value to the Canadian health care sector, which is facing a significant and immediate and long-term human resources challenge. The Canadian Nurses Association predicts a nation-wide nursing shortage of nearly 60,000 full-time nursing positions by 2022. Along with filling dire labour market shortages, the valued skills and knowledge IENs bring to Canada will serve an increasingly diverse patient population. To date, PASS has served nurses from 50 countries who speak 59 languages. IENs will continue to make a vital contribution to the Canadian health sector.
For additional information and to connect with PASS staff, please visit: www.pass4nurses.org.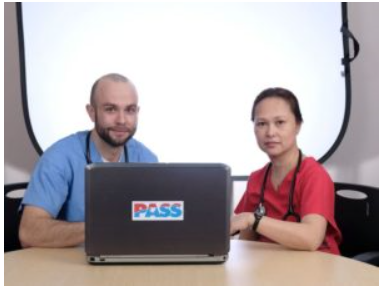 Lifetime Achievement Award: Dr. Ruth Lee
This award is bestowed on long-standing members of RNAO who exemplify outstanding contributions to the profession of nursing in the areas of practice, education, administration or research, at the provincial, national and/or international level. This includes activities that promote RNAO among nursing colleagues, the government and other health-care partners. We have two recipients this year.
Dr. Ruth Lee has always felt that becoming a nurse was her destiny. After her father was badly injured in an industrial accident when Ruth was a child, he vowed that his daughters would repay the excellent care he received by becoming nurses. Both Ruth and her sister eventually did become RNs. For more than 30 years, Ruth has been a member of RNAO and has actively mentored young nurses. She often encourages youth to get into the profession. "Nursing is almost like a religion for me," she says. "Whenever you have a chance to preach, you do it." Ruth is currently executive director for CARE Centre for Internationally Educated Nurses and associate clinical professor at McMaster University. She was born in China but came to Canada to attend nursing school and to continue to pursue her dream of becoming a nurse. Throughout her career, she has witnessed the challenges immigrant nurses face, and is passionate about supporting colleagues who are facing cultural and linguistic barriers. "I'm just doing what I think I should be doing as a nurse," she says. "I believe in what nursing is and what it does for society."
S: http://rnao.ca/content/lifetime-achievement-award-ruth-lee
---
Canada-Bound Internationally Educated Nurses Can Jump-Start Their Careers with Pre-Arrival Supports and Services
Learn More about PASS on NEW CANADIANS TV Show on OMNI
(Toronto) February 2, 2017
Immigration, Refugees and Citizenship Canada (IRCC) has funded a program at CARE Centre for Internationally Educated Nurses (IENs) to help immigrating nurses get a head start on the registration process through Pre-Arrival Supports and Services (PASS). PASS serves IENs while still in their country of residence, after they submit proof of graduation from a nursing school and a letter of immigration confirmation from the Government of Canada. PASS services are designed to get IENs started on the registration process earlier, thus shortening the time that they spend from arrival in Canada to nursing registration and employment. The program is free of charge to eligible nurses. (Featured in photo: IEN Precious Obah, a PASS client now living in Ontario, PASS Co-ordinator Meghan Wankel and CARE Centre Case Manager Lourdes Vicente.
PASS was recently featured in an episode of NEW CANADIANS which is broadcast on the OMNI stations. You can watch the PASS video at newcanadians.tv/pass-nurses-pre-arrival-guide-canadian-labour-market/.
NEW CANADIANS is a rich and informative web and TV show portraying stories of recent immigrants making Canada their home, produced by New Horizons Media, and hosted by Gerard Keledjian and Rachel Lee. The magazine-style presentations showcase settlement, education, employment and small business resources available to newcomers to help them maximize their chances of success and ease their integration into Canadian society and workforce.
NEW CANADIANS profiles successful immigrants who have overcome many challenges and established themselves in Canada. Their stories are retold to inspire newcomers to pursue their dreams and realize their potential. These stories also help prospective immigrants to better plan their future in Canada. The show also covers immigrant-related news and special events.
PASS offers 100 hours of online programming that can be completed in different scenarios, depending upon the nurses' date of arrival in Canada. PASS includes online courses providing nursing-specific language and communication training and webinars on employment-related topics, equipping IENs with knowledge and support for speedy and successful entry into the healthcare field. PASS also offers online sessions connecting national employers to IENs and a mentorship program linking IENs to expert nurses in destination provinces.
Visit the website at www.pass4nurses.org for continued updates. Check airtimes at ​https://newcanadians.tv/omni and for more about NEW CANADIANS visit https://newcanadians.tv/.
Over 3,500 nurses from more than 140 countries have accessed services and supports at CARE Centre for Internationally Educated Nurses since 2001. CARE Centre is a not-for-profit professional organization funded by the Ontario Government and the Government of Canada. CARE Centre provides IENs with the one-on-one case management, language and communication skills, exam preparation, professional development, mentoring and networking to be successful in the nursing profession. CARE Centre recognizes the value of nurses with diverse education and experience and is committed to advocating for their full contribution to Ontario's health care system. CARE Centre for IENs is a registered charity (Charitable Number 84420 5948 RR0001). To learn more about CARE Centre and its work, please visit www.care4nurses.org.
For more information please contact:
Tina Novotny
Communications Specialist CARE Centre for IENs
416-226-2800 ext. 240
tnovotny@care4nurses.org
Meghan Wankel
Program Coordinator PASS
416-226-2800 ext. 234
mwankel@care4nurses.org
Gerard Keledjian
Executive Producer NEW CANADIANS
416-818-2040
gerard@newhorizonsmedia.ca
---
PASS for immigrant nurses builds a pre-arrival network for success
In the fall of 2015, Immigration, Refugees and Citizenship Canada (IRCC) announced it was funding a range of programs to help people in the immigration pipeline in a variety of ways. Pre-Arrival Supports and Services (PASS) for nurses falls into the occupation-specific category. Launched at the beginning of 2016, PASS is a project of CARE Centre for Internationally Educated Nurses (IENs), a bridge-training program funded by the Government of Ontario.
CARE Centre project helps IENs
CARE Centre was created 15 years ago by a coalition of community groups concerned that many IENs were unsupported in their goals of registration and employment. Nurses are the largest employee group in healthcare and IENs are a vital human resource for a diverse Canadian patient population. Today, one in four nurses in the Greater Toronto Area is an IEN, and their contributions in cities and communities across the country are significant.
"PASS lets IENs begin the registration process in their home or source countries to jump-start their nursing careers in Canada," says Meghan Wankel, PASS co-ordinator. "As of this March we've worked with 140 IENs, helping them settle in various provinces and develop local nursing networks. We've developed relationships with IENs from around the world that have made Canada their new home and whenever we can we've connected them to each other."
Salima Mithani and Christina Lehman are two IENs who settled in Ottawa. Wankel met with them when attending a conference hosted by Planning for Canada and the nurses, from Pakistan and the United States respectively, hit it off immediately.
"I first came into contact with PASS after receiving my report from the National Nursing Assessment Service," says Lehman. "PASS has truly been a lifeline! The resources, preceptorships and encouragement kept me going, especially when facing roadblocks. Shortly after I immigrated to Canada, Meghan introduced me to Salima. We instantly clicked and exchanged information; I am so happy that through PASS I made a new lifelong friend!"
"The PASS program was a virtual tour of the Canadian health care system that gave me a taste of diversity before even entering Canada," says Mithani. "Meghan introduced me to Christina, and because of PASS, it didn't seem like we were meeting for the first time. Christina soon became my first and best friend in Ottawa and now she's like family to me. I am really grateful to PASS for the tremendous support during my initial journey, for being constantly present, and, of course, for giving me a wonderful friend!"
"Another trend in our PASS membership is couples who are both IENs who we can help together," says Wankel. "There are a greater percentage of male nurses in other parts of the world than in North America, so it's a bonus for Canada to integrate these IENs into the diversity of our nursing workforce and foster gender equality."
PASS prepares newcomers
Ronald Thakor and Unnati Christian met in nursing school in India, and decided to immigrate to Canada in 2012, soon after they married. With a cousin and a classmate already living in Ontario, the couple was excited to restart their nursing careers abroad. "PASS prepared us for what to expect and what steps to take before coming to Canada," says Thakor. "In India, nurses don't do much planning around patient care," says Christian. "We do active duties, like monitoring patients, administering medications and handling client documentation. Here, nurses are actively involved with the health care team."
"One of the most important things I learned through PASS was culturally competent communication. We weren't aware of just how much diversity we'd encounter here," says Thakor. "It's great that PASS works so closely with CARE Centre; it was the transition support we needed."
"One of my favourite aspects of working with our IENs is connecting our participants with each other through our Forum Board," says Wankel. "I deliver webinars to IENs from literally all over the world who are all destined for Canada. PASS helps them initiate a nursing network before they arrive. We can also arrange mentorships with Canadian Nurses Association members in their destination provinces and by nursing specialization. PASS lays the groundwork for the swift growth of their nursing careers."